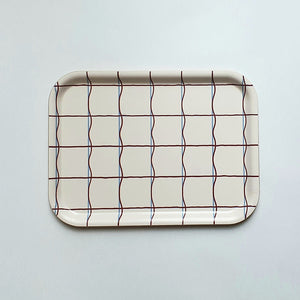 Made from sustainably sourced FSC-certified birchwood and featuring our Frequency illustration by Elly Vvaller.
Each tray is designed and made in Sweden.  Lightweight and durable, the midi tray makes the perfect vessel for a lazy breakfast or to display your everyday essentials. 
Waterproof and heat-resistant up to 130 degrees.  
Dimensions: 27x20cm
Colour: Powder Blue, Chocolate brown and Cream.